Let's fill a Ram update
Progress update 11-18-21
We can not thank everyone enough for your generosity. Our fill a Ram food drive to try and help the Franklin community Kitchen food shelter is going on until 5pm this Saturday. The donations of everyone is just incredible.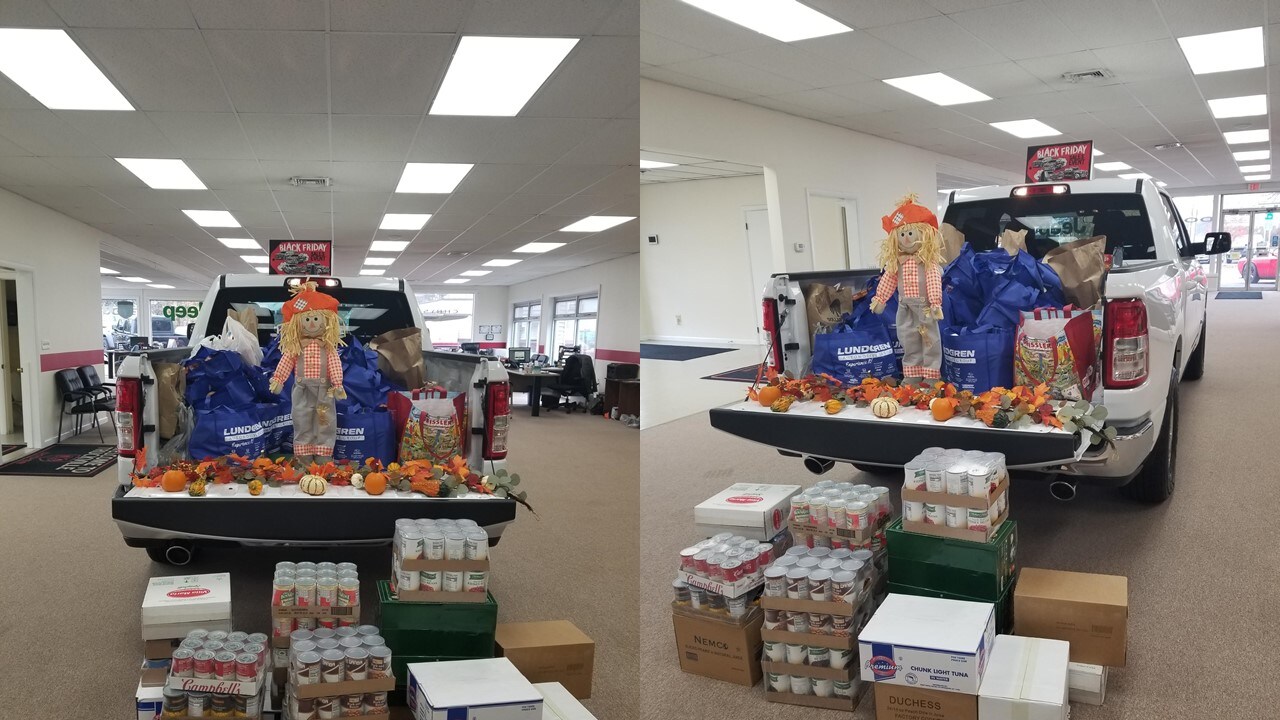 This past Saturday our team teamed up with Foster's Supermarket of Greenfield Mass. We would like to thank everyone who helped us start filling our ram for our food drive.
Below from Left to right Michael Perry General Manager, Jeff Wundt General Sales Manager and Kristina Bouchard BDC Manager.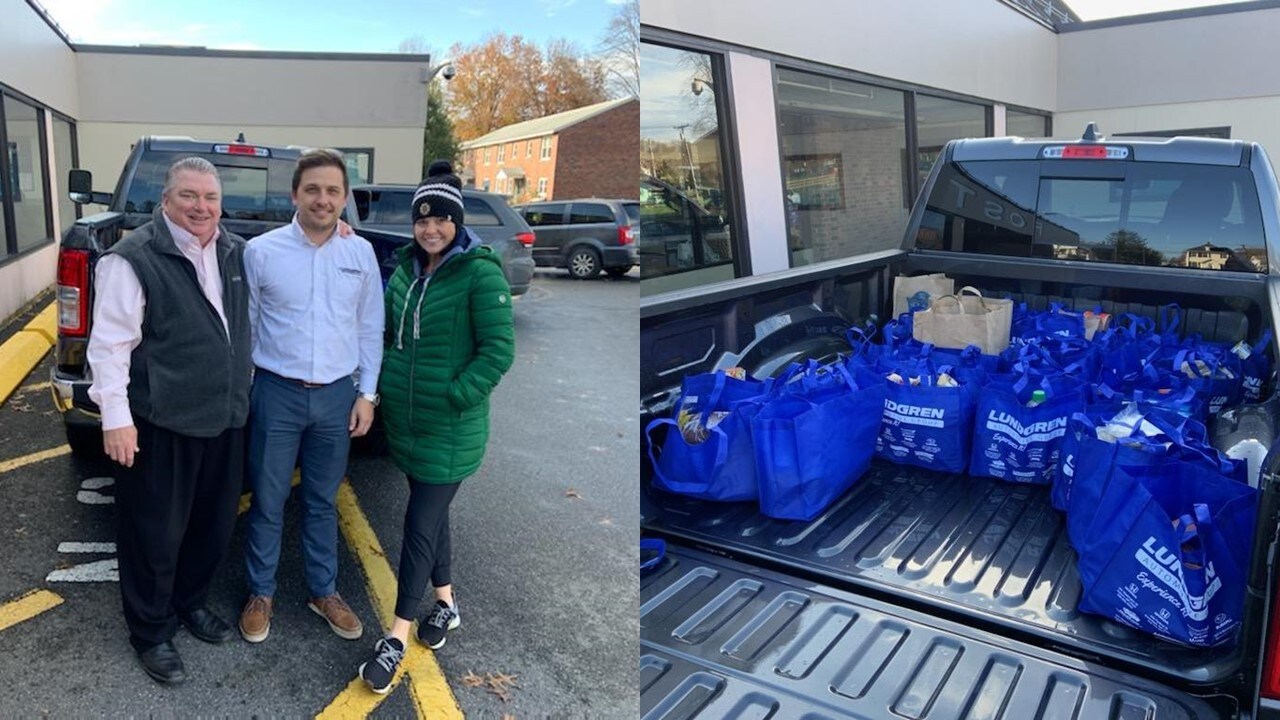 Let's fill a Ram!
LundgrenCDJR is looking to fill the bed of a Ram pickup and will be donating the food to Franklin County community Kitchen. We want to fill the bed of the truck with needed items for Thanksgiving!  We will be collecting food until the close of business on November 20th, 2021.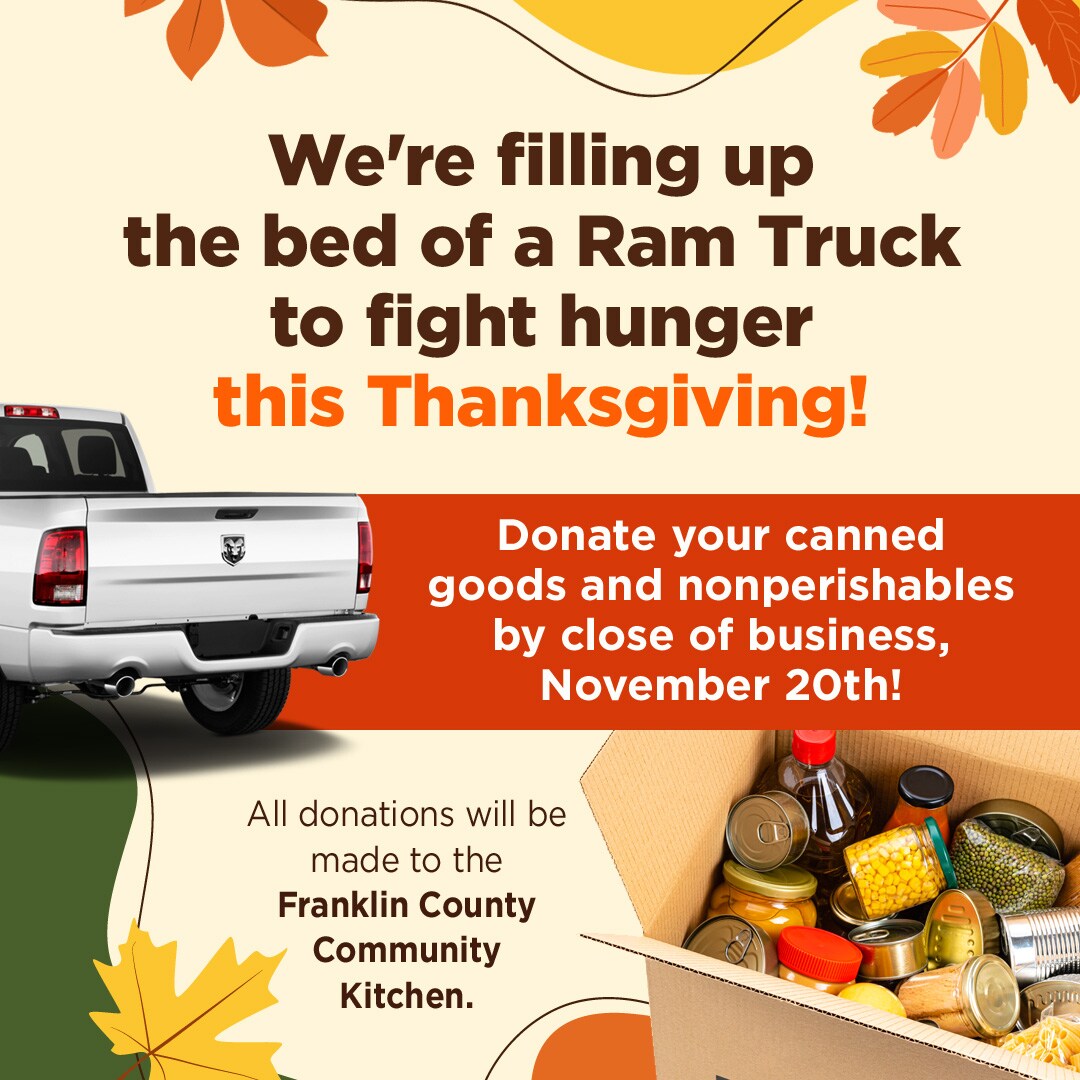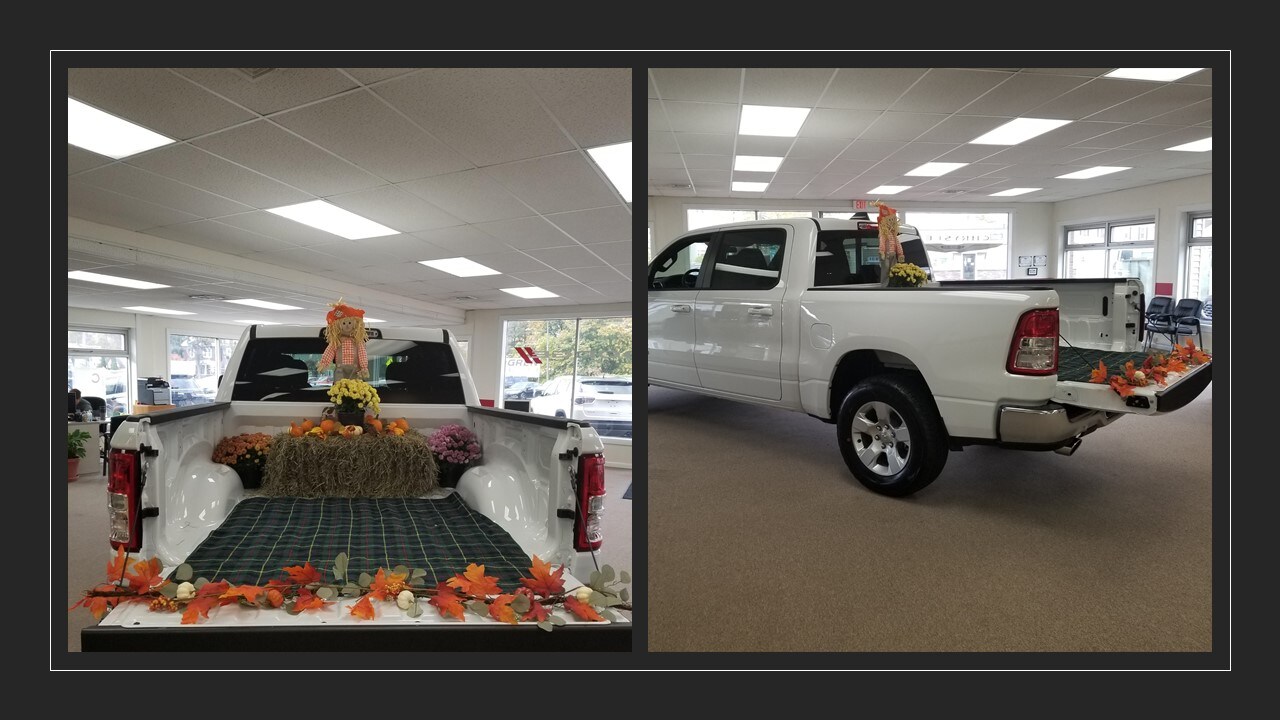 On the weekend of Oct 23rd 2021 the Lundgren Automotive group of Greenfield had the pleasure of being sponsors for
The Great Falls Festiva
l in Greenfield
. We can't thank everyone enough that came out and to all the hard working folks behind the scenes for making this possible. We look forward to next year! Save the date for October 22, 2022.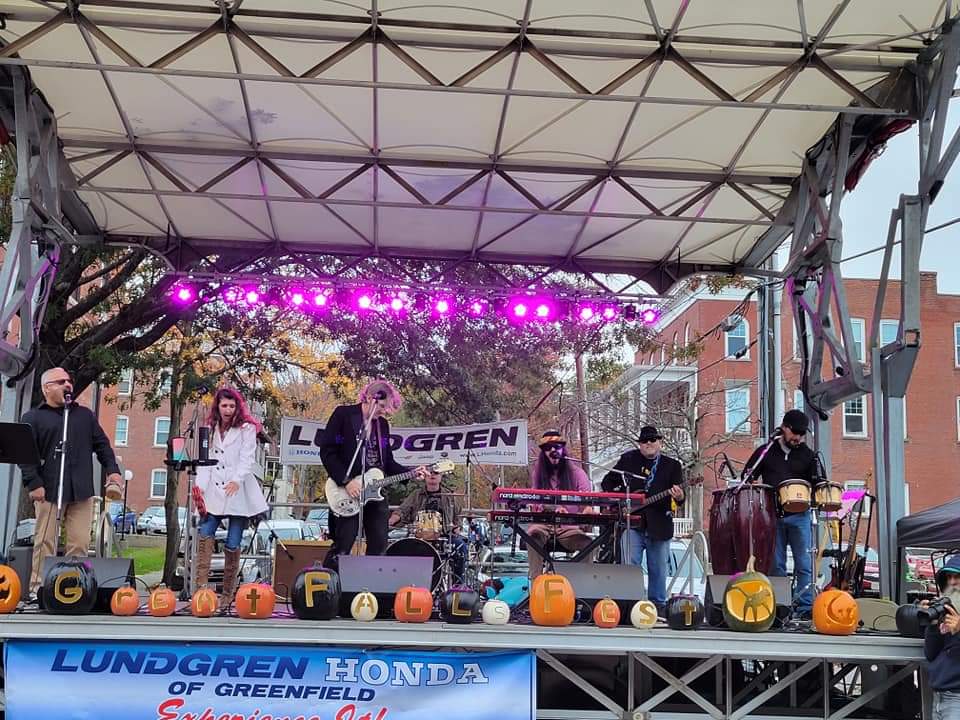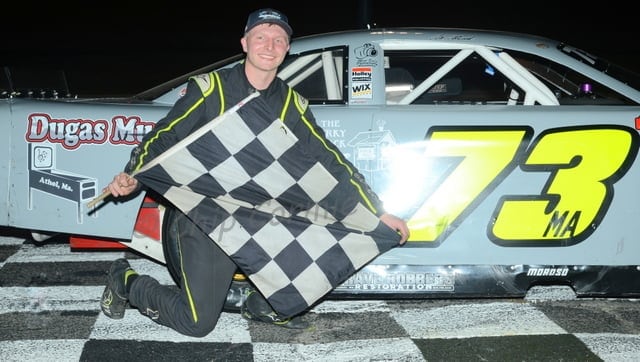 Freedom Music Festival July 10, 2021